Ask the Lawyer: Buying & Selling Real Estate in Pennsylvania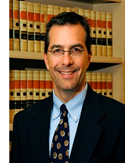 Instructor: David Megay, Esq., O'Donnell, Weiss & Mattei, P.C. Law Firm

Are you ready to buy or sell real estate -- residential, commercial, or both? In this one-night class, you'll get a thorough overview of important legal issues surrounding the buying and selling of real estate in Pennsylvania -- both with a real estate agent and without ("For Sale By Owner"). Learn the common issues and pitfalls. Being knowledgeable will strengthen your buying and/or selling position.
---
There are still openings remaining at this time.
A valid credit card will be required for payment. Please have your card information ready.