Ghosts, Legends, and Lore of Southeastern Pennsylvania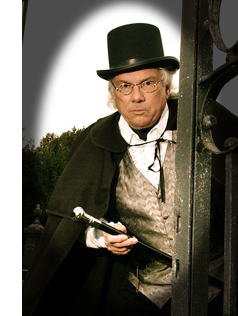 Calling all ghosties, paranormalists and lovers of lore! You won't want to miss this special presentation by renowned local ghost expert and author, Charles J. Adams III. Famous for his many books on the subject, plus his exciting ghost tours in Lancaster County, Reading, Philadelphia, and Cape May. Charles is in constant demand as a speaker and storyteller. He's appeared on The History Channel, A&E, and The Learning Channel as on-air expert on hauntings. Seating is limited for this special event, so register early.
---
There are still openings remaining at this time.
A valid credit card will be required for payment. Please have your card information ready.