Dates: March 21 - April 25, 2023
Meets: Tu from 7:00 PM to 8:00 PM
Location: E. Vincent Elementary 1/2 APR
Registration Fee: $89.00
Sorry, we are no longer accepting registrations for this course. Please contact our office to find out if it will be rescheduled, or if alternative classes are available.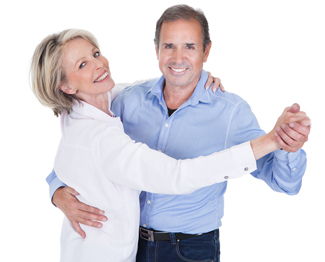 Instructor: Paul Wilburn, Cut-A-Rug DJ & Dance Enterprises
Join the phenomenal ballroom dance craze sweeping the nation! Don't just wish you could Fox Trot – get up and get moving! See why dancing is the nation's #1 sport. Ballroom dancing is not limited to dancing to Big Band music but includes all eras, even today's music. This introductory course includes the basic movements and variations of the Fox Trot, Waltz, Jitterbug, and Tango. Don't let the next party or special occasion be uncomfortable for you. Learn to dance today and add more fun to your life. Partner recommended, but not required.
Notes:
White-soled sneakers required.
E. Vincent Elementary 1/2 APR
340 Ridge Road (Rte. 23)
Spring City, PA 19475
| Date | Day | Time | Location |
| --- | --- | --- | --- |
| 03/21/2023 | Tuesday | 7 PM to 8 PM | E. Vincent Elementary 1/2 APR |
| 03/28/2023 | Tuesday | 7 PM to 8 PM | E. Vincent Elementary 1/2 APR |
| 04/04/2023 | Tuesday | 7 PM to 8 PM | E. Vincent Elementary 1/2 APR |
| 04/11/2023 | Tuesday | 7 PM to 8 PM | E. Vincent Elementary 1/2 APR |
| 04/18/2023 | Tuesday | 7 PM to 8 PM | E. Vincent Elementary 1/2 APR |
| 04/25/2023 | Tuesday | 7 PM to 8 PM | E. Vincent Elementary 1/2 APR |