Country/Western Line Dancing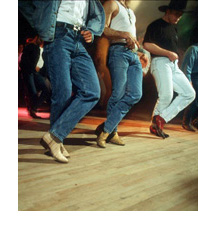 Instructor: Paul Wilburn, Cut-A-Rug DJ & Dance Enterprises

Come kick up your heels with some Country Western dancing! Learn the current popular line dances and some of the old favorites. No partner required.
---
There are still openings remaining at this time.
A valid credit card will be required for payment. Please have your card information ready.